AV over IP Enahances Customer Experience at Buffalo Wild Wings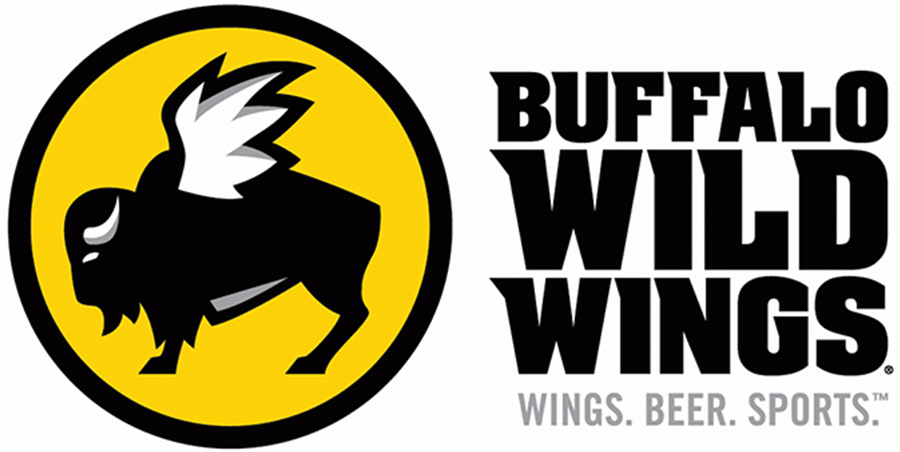 Project
Buffalo Wild Wings
Location
Morganville, NJ 07751
Approximate Cost
$260,000
Project Completion
August 2016
The Brief
OUR TASK AND HOW WE ACCOMPLISHED IT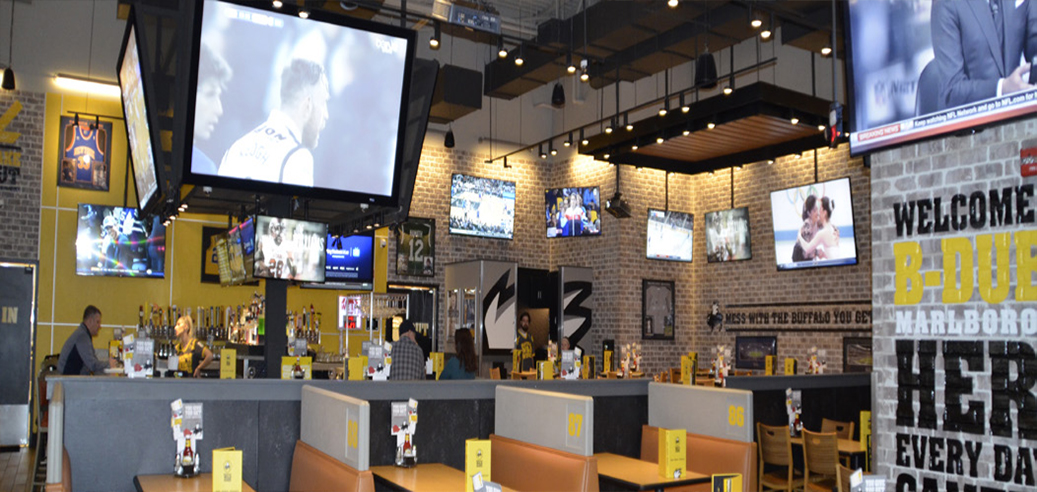 The installer was tasked with providing a fully controllable audio and video system supporting the distribution of 12x DirectTV boxes, a single Cablevision box and a Sony Blu-ray player to over 50 commercial displays and projectors, throughout the venue, including three audio zones and restaurant bathrooms.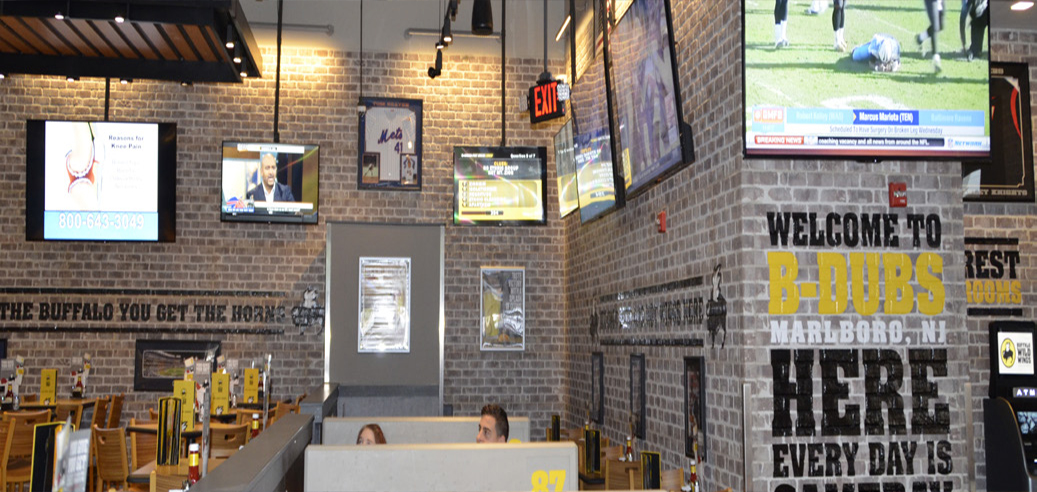 Display sizes ranged from 3x 119inch Draper projected screens together with 3x BenQ 110inch projectors, 10x Sharp 80inch commercial displays, with the remainder of screens comprising of 55 and 65inch commercial LG displays around the bar and seated areas.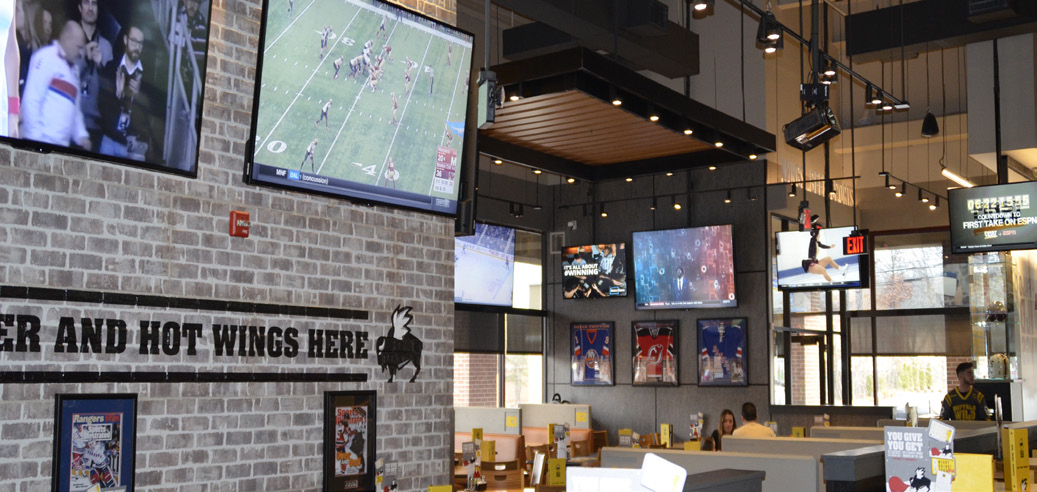 Installer Tristate Technology's Alex Alvarado noted "the centerpiece of the installation was definitely the overwhelming ease of installation and control provided by the WyreStorm NetworkHD AV over IP system together with RTI control."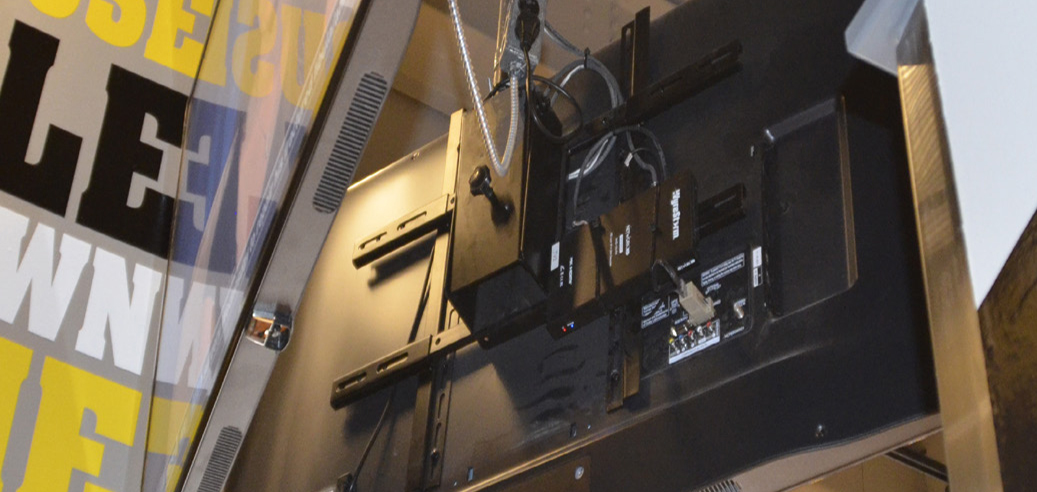 Gonzalez continues "We had explored using AV over IP for some time and knew we needed a system that was reliable but easy to implement, and one that would give us the sophisticated output switching required by Buffalo Wild Wings. WyreStorm and their NetworkHD system offered everything we were looking for, particularly for a first installation.," he notes.
"Support from WyreStorm throughout the project planning and implementation, as well as quick response to assistance during and once the project was complete, was all critical to our success. The NetworkHD products stand on their own in regards to reliability and ease of installation."

– Alex Alvarado  Tristate Technology Solutions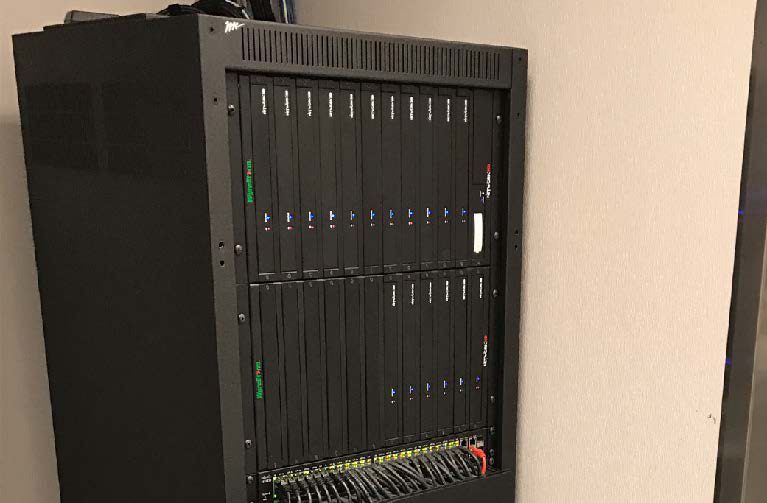 On completion of the project, Gonsalez concluded "although this was the client's seventh Buffalo Wild Wings restaurant, it was the first to use AV over IP. I'm happy to say the client loved the resulting control, reliability and of course the quality of the AV, which is so important for the customer experience. We are already discussing retrofitting their existing locations with NetworkHD as well as working on plans for their next Buffalo Wild Wings locations."
The Equipment
We Pride Ourselves In Only Using The Best
Distribution
17x WyreStorm NetworkHD NHD-100-TX HD over 1GbE encoder
48x WyreStorm NetworkHD NHD-100-RX HD over 1GbE decoder
1x WyreStorm NetworkHD NHD-000-CTL controller
2x Cisco SG300-52MP
Source
12x DirecTV Box
1x Cablevision Cable Box
1x Sony BDP-s6700 Blu-ray
Display
36x LG 55LW340C 55inch Commercial Display
2x LG 65LX341C 65inch Commercial Display
10x Sharp 80inch Professional Display LC-80LE661U
2x Totevision 7inch Flush Mount Monitor
3x Draper 119inch Projection Screen
3x BenQ 110inch SX930 Projector
Audio
20x Soundtube RS500i
2x Soundtube RS1001I-II-T-Sub
2x Crown CDI-1000
1x DBX Pro 1260m